VIDEOS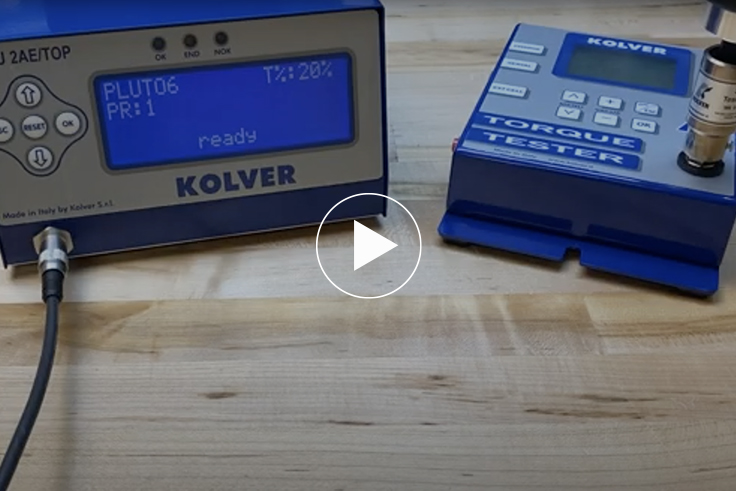 Pluto & Mito calibration
In this video, we walk you through the calibration procedure for our Pluto and Mito series of current-controlled electric screwdrivers with torque control.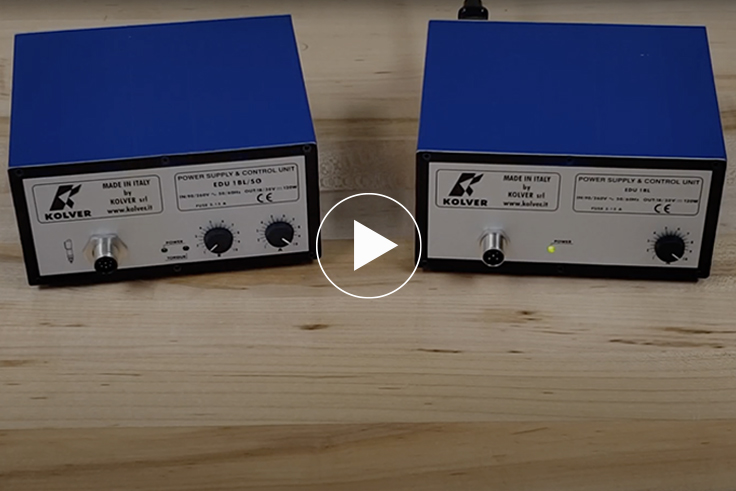 What is the difference between our brushless electric screwdriver KBL FR and the KBL FR/S model?
In this video we explain which controller is right for your application when using our KBL series of brushless electric screwdrivers.
MANUALS
| Title | |
| --- | --- |
| Manual - KDS screwdrivers | |
| Manual - KDU Control Units | |
| Map and manual - KDU MODBUS TCP | |
| Manual – KDU-NT Control units and KDS-NT Screwdrivers | |
| Manual - NATO, MITO & PLUTO series | |
| Manual - EDU2AE/TOP/NT/TA | |
| Manual - EDU2AE - EDU2AE/HPRO | |
| Manual - EDU2AE/TOP/TA | |
| Manual - EDU2AE/TOP - EDU2AE/TOP/E | |
| Manual - EDU2AE/HPRO/TA | |
| Manual - CA series | |
| Manual - FAB & RAF series | |
| Manual - KBL Series | |
| Manual - ACC series | |
| Catalog - torque tester | |
| Manual - SAR and TLS1 arms | |
| Manual - screw feeder | |
DOWNLOADS
| Title | Description | |
| --- | --- | --- |
| K-Expand | K-Expand is a free PC software companion to the KDU-1A control unit for managing settings, programs and sequences. K-Expand makes creating and managing even the largest sets of programs & sequences a breeze. | |
| K-Expand-NT | K-Expand-NT is the KDU-NT-specific version of our K-Expand software. | |
| EDU-Expand | EDU-Expand is a free PC software for managing settings, programs and sequences of EDU2AE/TOP/E and EDU2AE/TOP/TA control units. | |
| K-Link | K-Link allows you to automatically retrieve and save the screwdriving results from multiple networked K-Ducer controllers in real time, with no user intervention required. Suitable for use in any production environment, K-Link turns any PC into a simple-yet-effective traceability database for your torque tightening data. K-Link stores the full torque & angle graph data for each tightening in CSV format, ready to use with your favorite spreadsheet program. | |
| K-Graph | K-Graph allows you to visualize and analyze tightening results from any KDU-1A and KDU-NT control unit, both in real-time as well as previous data. Ideal for joint analysis and ensuring that the correct settings are being used in production. | |
| Torque Analyzer | Our free software for the Mini K torque testers can plot graphs, generate calibration reports in PDF and Excel, and analyze all past tightening operations. | |
| K-Torque-Analyzer | Our free software for the K-Tester line can plot graphs, generate calibration reports in PDF and Excel, analyze all past tightening operations, and manage settings & parameters for any K-Tester control unit. | |
| | Modbus TCP interface manual, code examples, and map of addresses | |